Transportation
Julie believes in the importance of transportation infrastructure that helps the residents of Blaine get where they need to go while providing convenient access for visitors who wants to take advantage of Blaine's amenities. Projects she has worked on while on the City Council include:

The full reconstruction of 105th Ave
The installation of stoplights at Xylite & Radisson, Lexington & Woodland Parkway, and 125th Ave & Lever St
Partnering with Met Council and MNDOT for the Highway 65 Study and renderings for redevelopment

On the County Commission, she will continue to work with local, state, and federal entities to continue securing funding for Highway 65 redevelopment.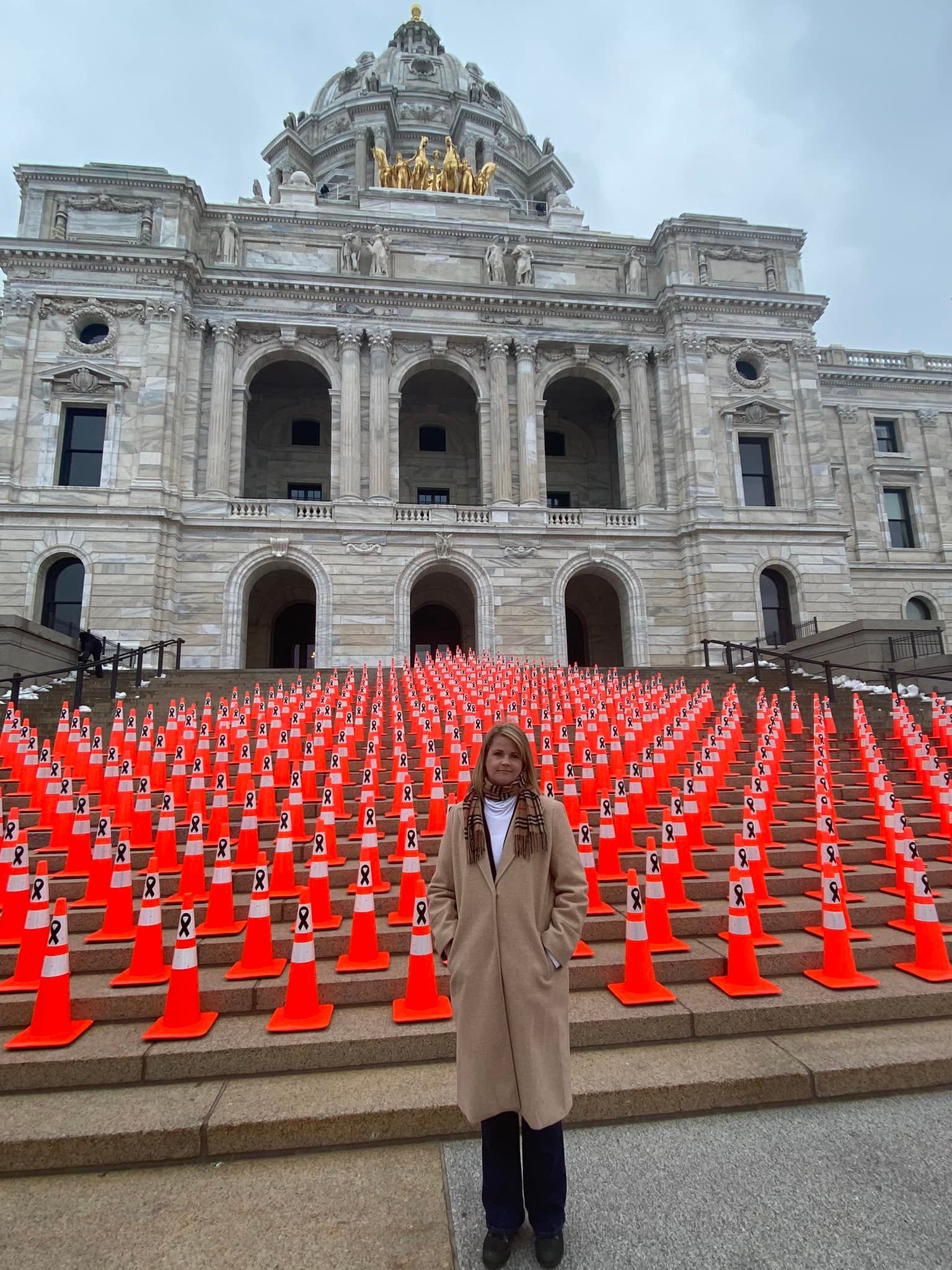 Julie at the Minnesota Capitol promoting public safety and road awareness
Public Services
Providing reliable and quality public services has been a key focus of Julie and she understands the value these services have to the community. She was involved in a number of improvements to City infrastructure and worked to introduce new amenities, some of which include:

Improving City water management systems to improve water security after failure in 2017
Redevelopment of the Mary Ann Young Center and expanding programs and services for seniors and youth
Support of SBM Fire to purchase replacement fire suppression equipment
Funding of Blaine PD to get to 100% staffing and to buy the tools necessary to keep Blaine safe
Blaine Wetland Sanctuary designation and expansion
Working with Anoka-Hennepin School District to open two new elementary schools: Centerview Elementary School and Sunrise Elementary

Julie will work to ensure that Blaine receives its fair share of funding from the County to keep improving its amenities and to improve the opportunities available to Blaine.
Development
Blaine was one of the fastest growing cities in Minnesota from 2010-2020 and goes to show the appeal Blaine has to people both out of state and in state. Julie understands the importance of balancing growth and preserving the quality of life of residents. Some of her work in sustainable development includes:

Support of numerous housing developments, business parks, and retail locations
Design of Northtown Mall and area redevelopment
Approval of a new industrial park off 35W Service Road
The solar array on Aveda and Medtronic Properties
Buying dilapidated properties in the 105th business park and developing a new master plan for its rehabilitation
Opening existing, and building new parking lots at National Sports Center for the US Cup and the TPC 3M Open

Julie hopes to continue to guide sustainable growth of both Blaine and Anoka County to keep expanding the amenities available to residents while preserving what makes Blaine great.