Julie Jeppson
Fierce Leadership
Trusted, Credible, and Honorable Transparency
Proven Determination
Early Voting Begins September 23rd With Both In Person and Absentee Options
Election Day Is On November 8th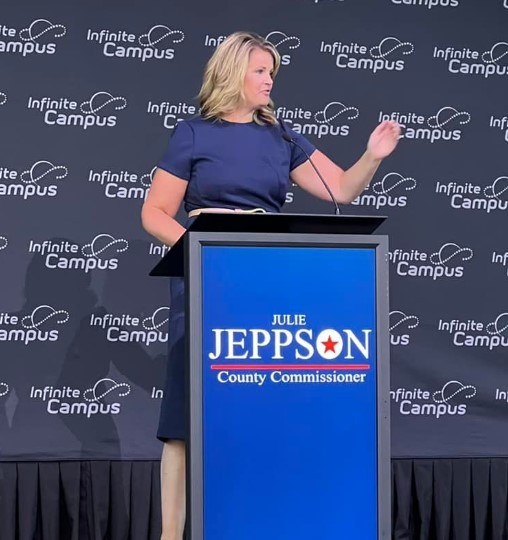 ABOUT JULIE
Julie is an 18 year resident of Blaine, currently living in the Lakes with her husband Nate, her daughter Eleanor, and son Aaron.
Julie has contracted with Mediation and Restoration Services of Anoka County, an organization that seeks to resolve conflict through education and conflict resolution services; worked part time for St. Philip's Lutheran Church as their Volunteer Coordinator; and been Volunteer Coordinator, Development Director, and Director of Stepping Stone Emergency Housing – an Anoka County non-profit that provides shelter to those experiencing homelessness and works to identify the causes of their homelessness and help them develop a plan. From her time from Development Director to Executive Director Julie increased Stepping Stone's operating budget by six times due to her authentic passion and engagement with funders.
Volunteering wasn't enough for Julie and combined with her discontent about the direction the Blaine City Council was taking the city, she decided that she either had to do something about it or figure out a way to accept it. Acceptance wasn't an option, so in May 2016, she filed with the City Clerk to be on the ballot that November. Julie won the election and has served on the Council since, including serving as Mayor Pro Tempore. Julie's favorite part of serving on the City Council has been seeing the real changes she has helped create in her community and she hopes to continue serving the citizens of Blaine and is excited to work with the residents of Spring Lake Park as a County Commissioner.